Los últimos artículos visitados
Spitfire MK.Vb/ Trop
Price:
39,95 EUR


Ref:

HBOS-83206


Manufacturer:

HobbyBoss


Family:

Aircraft 1/32


Approximate weight:

0.33 kg - 0.73 lb


Description:

Spitfire MK.Vb/ Trop
The Spitfire Mk VB/trop could be identified by the large Vokes air filter fitted under the nose; the reduced speed of the air to the supercharger had a detrimental effect on the performance of the aircraft, but the decreased performance was considered acceptable. This variant was also fitted with a larger oil tank and desert survival gear behind the pilot's seat. A new "desert" camouflage scheme was applied. Many VB(trop)s were modified by 103 MU (Maintenance Unit-RAF depots in which factory fresh aircraft were brought up to service standards before being delivered to squadrons) at Aboukir, Egypt by replacing the Vokes filter with locally manufactured "Aboukir" filters, which were lighter and more streamlined. Two designs of these filters can be identified in photos: one had a bulky, squared off filter housing while the other was more streamlined. These aircraft were usually fitted with the wide blade Rotol propeller and clipped wings.
Relacionados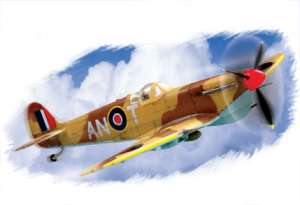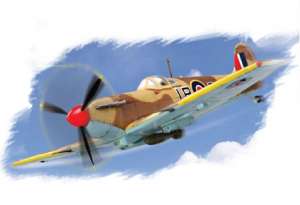 Spitfire MKVb/TROP
Spitfire MKVb/TROP
Caracteristicas
De la marca HobbyBoss a escala 1/72 para montar y pintar.
...[+]
ECOMODELISMO, S.L.
Calle La Rioja 4 trasera
Tel.: +34 948 259 951
31008 PAMPLONA (Navarra) Spain
| Contact with ECOMODELISMO.com | On Us | Policy of Privacy | It registrese | Sitio web desarrolado por Accesible, s.l. |