Los últimos artículos visitados
Modelling Full Ahead Special 1/ Lexingto
Price:
15,95 EUR


Ref:

AKIN-667


Manufacturer:

AK Interactive


Family:

Books


Approximate weight:

0.32 kg - 0.71 lb


Description:

Modelling Full Ahead Special 1/ Lexington´s Final Battle
When we decided to launch the Modelling Full Ahead project, we were aware that in an eighty page publication it was possible to condense the information needed to build a specific warship. But as modelling is evolving nowadays with it's curiosity, techniques, innovation, history, and certainly everything that pushes us to build a scale model, this cannot only be achieved with a monographic series.
Baring this is mind and in response to the multitude of suggestions we received, we offer you a parallel to the monographs series. In this special issue we will deal with difficulties that may occur to you during the building stages, such as working with photo-etch, advanced painting, scratch-building, diorama composition, etc. With this new guide we will not only help you to build your models but also have the possibility to tell its history.
Relacionados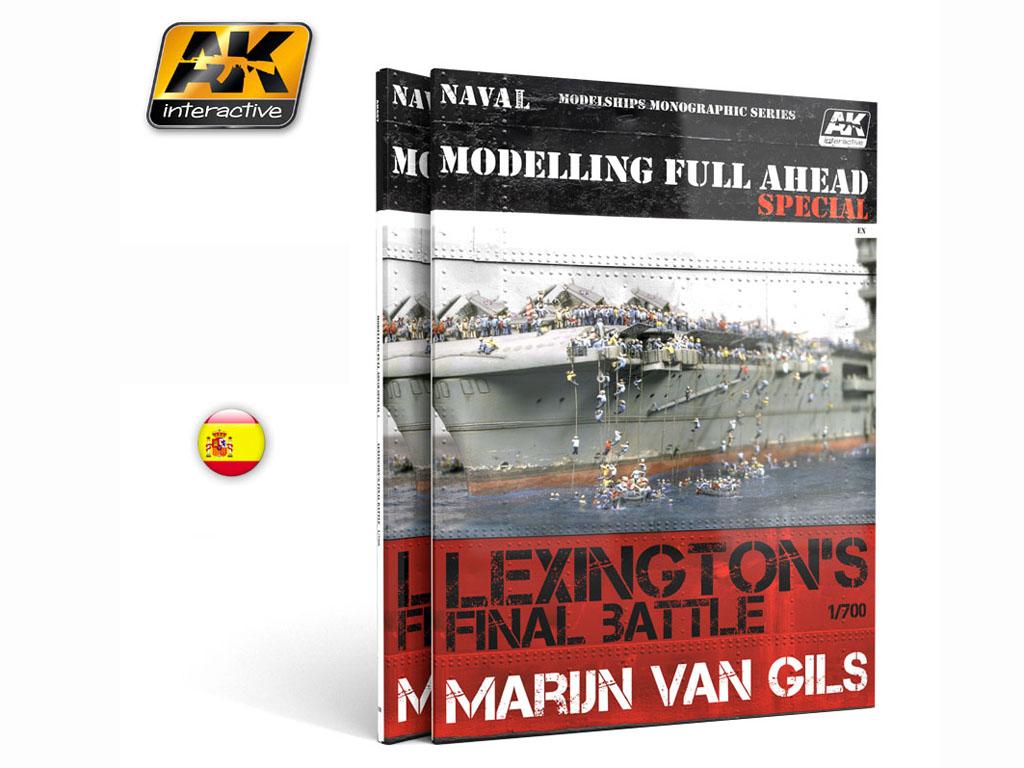 ECOMODELISMO, S.L.
Calle La Rioja 4 trasera
Tel.: +34 948 259 951
31008 PAMPLONA (Navarra) Spain
| Contact with ECOMODELISMO.com | On Us | Policy of Privacy | It registrese | Sitio web desarrolado por Accesible, s.l. |