Los últimos artículos visitados
Douglas A-1H Skyraider U.S. Navy
Price:
31,68 EUR


Ref:

TAMI-61058


Manufacturer:

Tamiya


Family:

Aircraft 1/48


Approximate weight:

0.40 kg - 0.88 lb


Description:

Douglas A-1H Skyraider U.S. Navy
During 1943 the U.S. Bureau of Aeronautics considered to combine the tasks of torpedo bomber and dive-bomber into one. Several aircraft manufacturers, such as Douglas and Martin, were requested to develop a large, single-seat attack aircraft. According to the requirement, Douglas Skyraider, was developed by Douglas Aircraft Company, Inc.

The development was started in early July 1944, and all night efforts of engineers made the first prototype's first flight possible already on March 18, 1945. Despite the short period of the development, flight trials proved the airframe's flight characteristics satisfactory and the aircraft was rated very highly. In May 1945 a letter of intent for 598 production was signed. The name "Skyraider" was officially approved for the aircraft in February of the following year, and the distribution to units was started at the end of the same year. The Skyraider was powered by Wright R3350 radial engine yielding 2,800 horse power and equipped with three large dive brakes on the fuselage.

The Skyraider had a number of types, from the AD-1 to AD-7, recording grand total number of production of more than 3,000. Among them, AD-6 was the most produced variant. The AD designation for the Skyraider was changed in 1962, and the AD-6 became the A-1H. Noted for its durability and a large capacity for external stores, the Skyraider was well liked by its pilots and crewmen.
Relacionados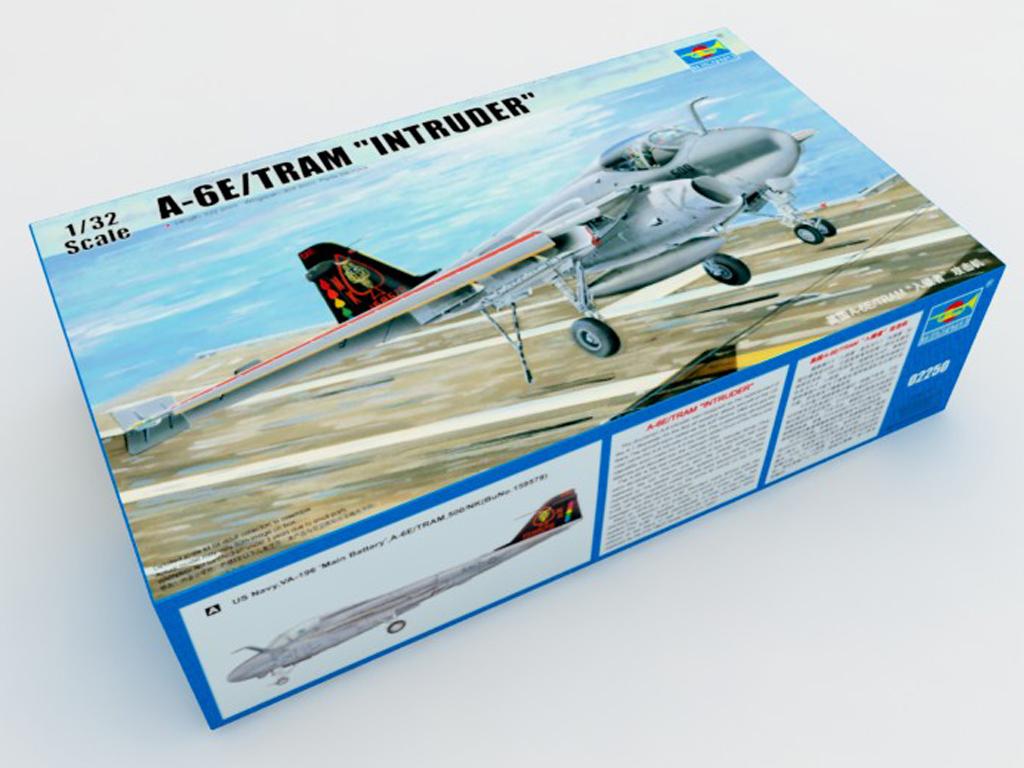 A-6E/Tram Intruder
A-6E/Tram Intruder
Caracteristicas
Maqueta para montar y pintar de la casa Trumpeter a escala 1/32.
...[+]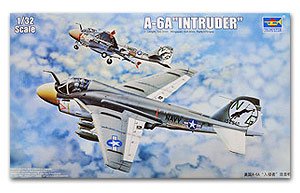 A-6 Intruder
A-6 Intruder
Caracteristicas
De la marca Trumpeter a escala 1/32 para montar y pintar.
Br...[+]
ECOMODELISMO, S.L.
Calle La Rioja 4 trasera
Tel.: +34 948 259 951
31008 PAMPLONA (Navarra) Spain
| Contact with ECOMODELISMO.com | On Us | Policy of Privacy | It registrese | Sitio web desarrolado por Accesible, s.l. |