Los últimos artículos visitados
Color Base vehiculos Iraq y Afganistan
Price:
2,60 EUR


Ref:

AKIN-122


Manufacturer:

AK Interactive


Family:

Acrilics paintings


Approximate weight:

0.08 kg - 0.17 lb


Description:

Base Color vehicle Iraq and Afghanistan
Features
Interactive AK brand.
In recent years, the American military has used various Federal Standard colors for their vehicles in the desert, but the most important and widely used of all these is the FS 33446, used in vehicles like the Abrams M1, M-ATV, Buffalo, MaxxPro, Hummers, Bradley and many others. In addition, this new color acrylic is subtly modified to compensate for the scale effect on your models. Accurate color and true lovers of precision in the paint.
Relacionados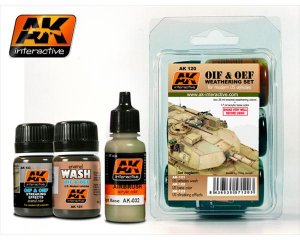 ECOMODELISMO, S.L.
Calle La Rioja 4 trasera
Tel.: +34 948 259 951
31008 PAMPLONA (Navarra) Spain
| Contact with ECOMODELISMO.com | On Us | Policy of Privacy | It registrese | Sitio web desarrolado por Accesible, s.l. |