Los últimos artículos visitados
Bristish 6 Pound Cañon antitanque
Price:
14,06 EUR


Ref:

TAMI-35005


Manufacturer:

Tamiya


Family:

AFV 1/35


Approximate weight:

0.14 kg - 0.30 lb


Description:

Bristish 6 Pound Ani Tank Gun
The 6-Pounder anti-tank gun was developed from bitter experiences of defeat of the British forces at the hands of Germans in the European theatre in 1940.
To overcome this inferiority as soon as possible, design of the 6-Pounder was completed in a very short period extending only several weeks.
Due to its extremely simple mechanism, which resulted in precise performance and easy handling, the 6-pounder has since been active in every battle-field.

Recomendamos con este art�culo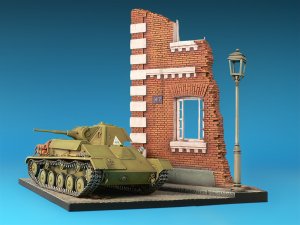 ECOMODELISMO, S.L.
Calle La Rioja 4 trasera
Tel.: +34 948 259 951
31008 PAMPLONA (Navarra) Spain
| Contact with ECOMODELISMO.com | On Us | Policy of Privacy | It registrese | Sitio web desarrolado por Accesible, s.l. |